[ad_1]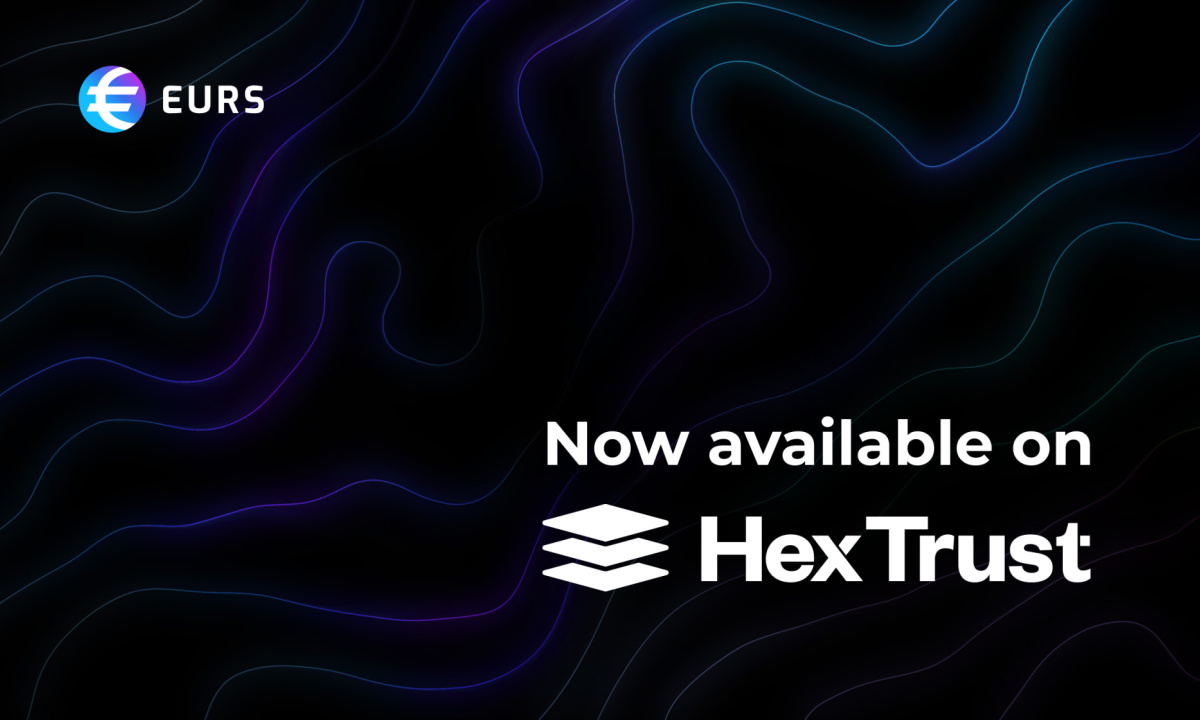 Hong Kong, Hong Kong, November 14th, 2023, Chainwire
STASIS, the European fintech company behind the oldest EURO stablecoin EURS, announced the new integration with recognized digital asset custodian Hex Trust today. This integration enables Hex Trust to offer custodial services with EURS to its clients and reinforces Hex Trust's ambition to diversify its digital assets offering. 
Effective immediately, Hex Trust will allow its clients to safely store and manage EURS assets via their Hex Trust Custody solution. "We believe that this integration highlights the growing significance of EURS within the stablecoin realm. Major cryptocurrency players expect the demand for non-USD stablecoins to grow, and at STASIS, we strongly align with these predictions. This integration is a proof of that as our partnership with Hex Trust bolsters the expansion of the EURS Network, which brings together a diverse blend of crypto exchanges, DEXs, wallets, fiat on/off ramps, and various other services. We're excited to team up with Hex Trust and enable top-tier EURS custody to Hex's enterprise clients," said Gregory Klumov, CEO at STASIS.
"The decision to onboard EURS aligns seamlessly with our vision and signifies another milestone for Hex Trust. By offering our 200+ institutional clients the ability to use EURS within our secure custody platform, Hex Safe, we reinforce our position as a trusted provider of comprehensive digital asset solutions. This partnership with STASIS highlights our commitment to meeting the evolving needs of our clients and addressing the growing demand for non-USD stablecoins. We are looking forward to providing top-tier EURS custody and contributing to the continued growth of the digital asset ecosystem," said Giorgia Pellizzari, Head of Custody at Hex Trust.
EURS by STASIS is the oldest and the only fully compliant and regulated EURO stablecoin on the market with a 5-year track record, over 6B euros transferred on-chain across 5 major blockchains (more distributed ledgers planned), including Ethereum, Polygon, XRP, XDC and Algorand. With zero transaction failures and regular audits by BDO Malta, EURS stands out with its pristine regulatory and compliance status. All EURS assets are backed on a 1:1 basis, and collateral is stored at the Central Bank, mitigating commercial banking risks. 
About Hex Trust
Established in 2018, Hex Trust is a fully licensed digital asset custodian dedicated to providing solutions for protocols, foundations, financial institutions, and the Web3 ecosystem. Get access to custody, DeFi, brokerage, and other services built on regulated infrastructure. Hex Trust has offices in Hong Kong, Singapore, Vietnam, Dubai, France and Italy.
For more information, visit Hex Trust's official website or follow Hex Trust on LinkedIn, Twitter, and Telegram.
About STASIS & EURS
STASIS is a European financial technology firm that develops customer-friendly instruments to enable institutional and retail customers to manage digital currencies and public blockchains for payments and settlements, e-commerce, and DeFi. The company issues, governs, and manages EURS, the only legal stablecoin in the EU, accessible in 175 countries and audited by BDO, one of the most renowned auditors in the world.
For more information: visit STASIS' official website or follow STASIS on LinkedIn, Twitter, and Telegram.
Contact
Head of Marketing
Yvonne Kua
Hex Trust
[email protected]

Disclaimer: This is a sponsored press release and is for informational purposes only. It does not reflect the views of Crypto Daily, nor is it intended to be used as legal, tax, investment, or financial advice.


[ad_2]

Source link