[ad_1]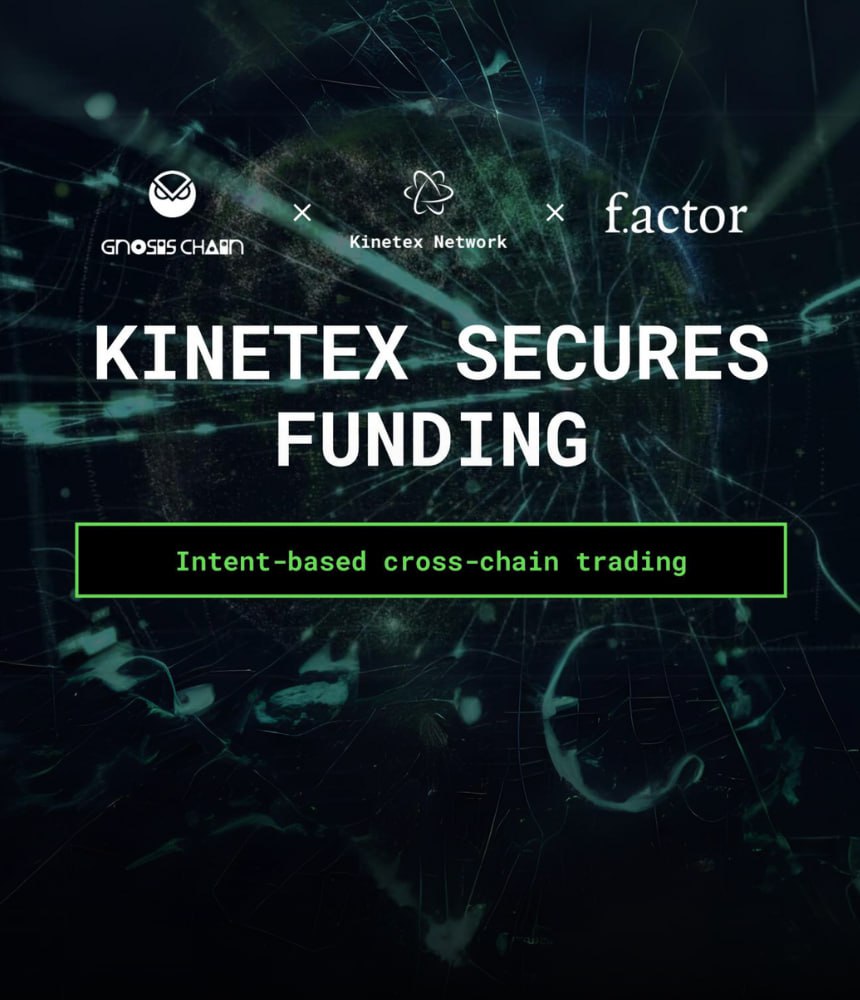 Table of Contents
The Kinetex team is thrilled to announce the successful closure of a $1 million funding round from institutional investors, including Gnosis and Factor. Kinetex is a trailblazing decentralized platform that enables highly efficient cross-chain trading. The team is currently working on launching their innovative cross-chain solution.
Funding
Earlier this year, in the angel round, Kinetex raised $300k from 8 angels, including Sergey Kunz, Anton Bukov, and Mikhail Melnik from 1inch, and this strategic round, led by Gnosis Chain and Factor, is a new important step that will help Kinetex to introduce their innovations to the market. This new partnership will enable the team to perfect its cross-chain trading approach by incorporating zero-knowledge (Zk) technology. By doing so, Kinetex aims to contribute towards building a DeFi future that is truly decentralized, inclusive, efficient, and accessible for all. 
"Kinetex is on the verge of revolutionizing the understanding of cross-chain," says Tigran Bolshoi, co-founder of Kinetex. "We are the first decentralized intent-based protocol where security is ensured by ZKP (zero-knowledge proofs). Our mission is to create an instant cross-chain swap with the ability to swap Bitcoin in a single transaction, without the need to use wrapped tokens or trust centralized validators."
Martin Köppelmann, co-founder and CEO of Gnosis, tweeted in support of Kinetex following the funding announcement:
Can cross-chain swaps be fast, secure, gas efficient and still permissionless? We believe Kinetex found some very good answers to this challenge. https://t.co/lz5Z7SSpjA

— Martin Köppelmann 🦉💳 (@koeppelmann) November 20, 2023
Kinetex Innovations
Kinetex is finishing testing the Flash Trade mode and plans to launch it soon. This mode will implement Kinetex's new resolving-based approach to cross-chain. This approach is based on a decentralized network of professional resolvers (market makers) who will compete to fill user orders, taking all the responsibility and risks that come with completing transactions. In this solution, resolvers provide guaranteed rates, pay for gas, build optimal routes, and check prices across CeFi and DeFi, thus solving many issues present in cross-chain today, including price slippages, MEV attacks, high gas costs, long wait times, and more. The whole process will be performed automatically, looking as straightforward as a regular exchange on any centralized exchange.
Bolshoi explains: "Kinetex reflects our aspiration to create superior solutions that enable people to use DeFi services easily and efficiently worldwide. We have started this journey to empower crypto users, and we want to make sure that Kinetex continues to be as open to the crypto community as possible, providing opportunities for users and market makers alike." 
About Kinetex
Kinetex is a blockchain technology company that strives to revolutionize cross-chain trading as we know it today. The company was co-founded by Tigran Bolshoi and Mike Shishko in 2023 and has already reached several important milestones. Kinetex has successfully launched Liquidity Aggregation, the first version of the Kinetex dApp, which users can try out now. Recently, they became finalists at the ETH Global Hackathon in Paris, where they showcased innovative Zk light clients, presenting a new standard for verifying transactions. 
Disclaimer: This article is provided for informational purposes only. It is not offered or intended to be used as legal, tax, investment, financial, or other advice.


[ad_2]

Source link